Learn About The Living Room's Homemade Pickles!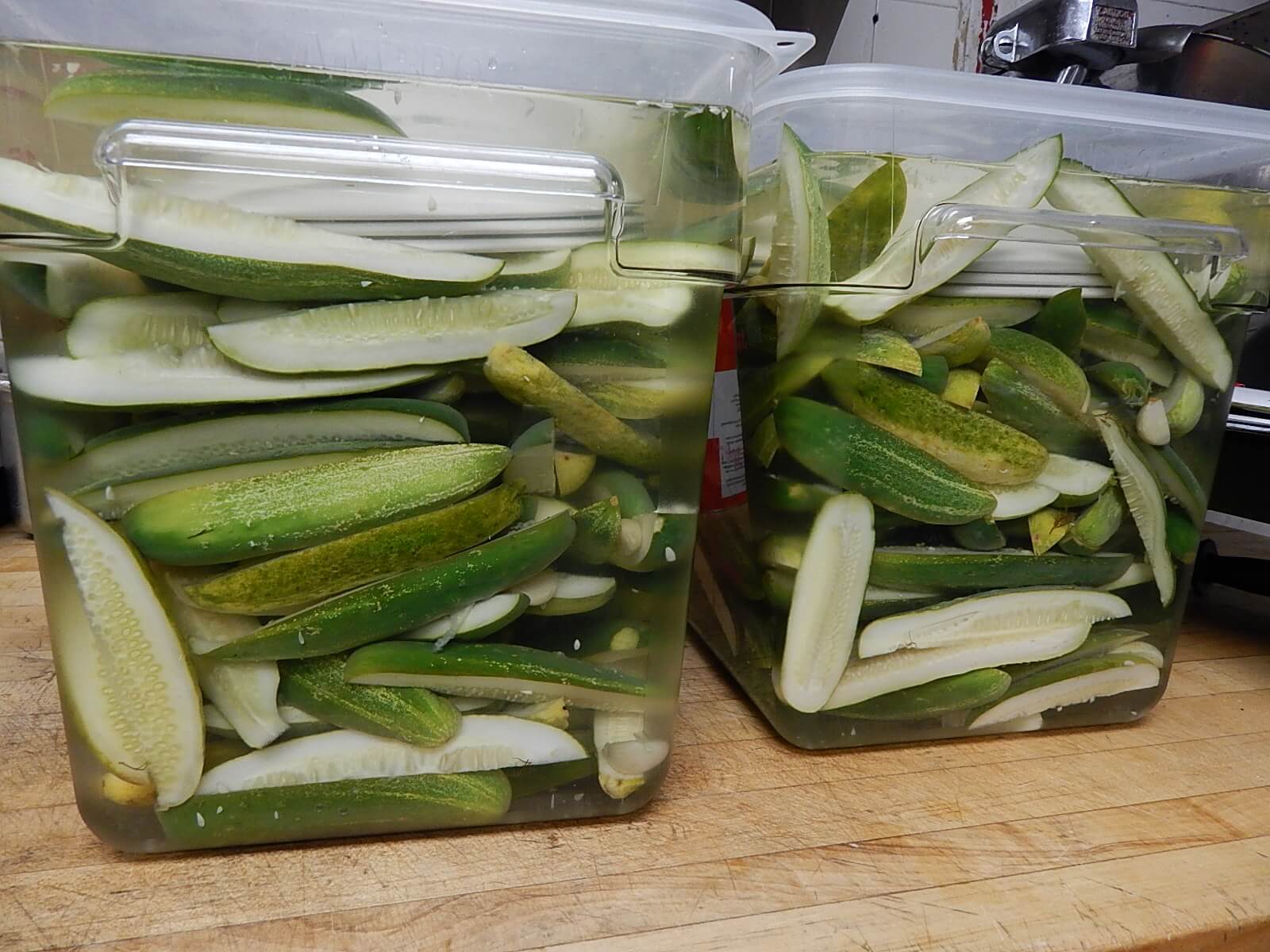 When you're looking for a good burger or sandwich, you might not be paying much attention what else is on your plate. You might not think much about pickles at all, or only like them sweet or dill. What you can agree on is that pickles are best fresh and homemade. The Living Room has a "scratch" kitchen, meaning we make all of our food from scratch. Chef Frank Schattauer, who hails from Germany, makes all of our pickles from scratch, right in The Living Room's kitchen.
How The Living Room Makes Pickles
Frank starts with a fresh pickling cucumber. He quarters each cucumber lengthwise and stacks them in containers. Once the cucumbers are stacked, he pours a mixture of boiled white vinegar, pickling spices and herbs for seasoning. Sugar, salt, and water are added to the mix to weigh the cucumbers down. The mixture cools and the containers are placed in the refrigerator. Over the next several hours, the cucumbers will pickle and develop more flavor due to the brine. Once the pickles are ready, they are served with each sandwich ordered at The Living Room.
Award-Winning Brunch & Dinner in the North End
If you are looking for some of the best meals available in the North End of Boston, come to The Living Room! The Living Room is a restaurant and lounge located one block away from Faneuil Hall, overlooking Boston Harbor. Our dishes have been recognized by local and national organizations for their taste and quality. Lunch is served every Tuesday through Friday from 11:00 AM until 3:00 PM. Brunch is served Saturday, Sunday and Monday mornings from 11:00 AM until 3:00 PM. The extensive dinner menu is available until midnight during the week, and until 1:00 AM on Friday and Saturday nights. The Living Room is easily accessible on the Green, Orange, and Blue MBTA lines. For reservations, The Living Room can be reached by calling 617-723-5101.